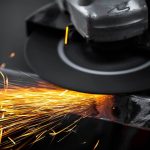 As a professional Aluminium Extrusions manufacturers, Pak Alumex aims to provide superior quality Aluminium Extrusions,100% in-house machining facilities means your Aluminium Extrusions can be extruded, cutted, machined, finished and packed all under one roof.
We're proud to have garnered the trust and loyalty of countless customers. With a large flexibility capacity, we provide our customers with a quality Anodized Aluminium profile in silver and champagne colors product and the service to aid them in meeting their requirements.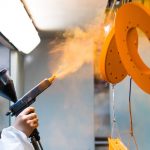 Powder coating is ideal for interiors and exteriors, adding resistance and durability to Aluminium profile alongside a color finish that matches your needs. For quality you can count on, use Pakistan's best powder coated aluminium produced by Pak Alumex.